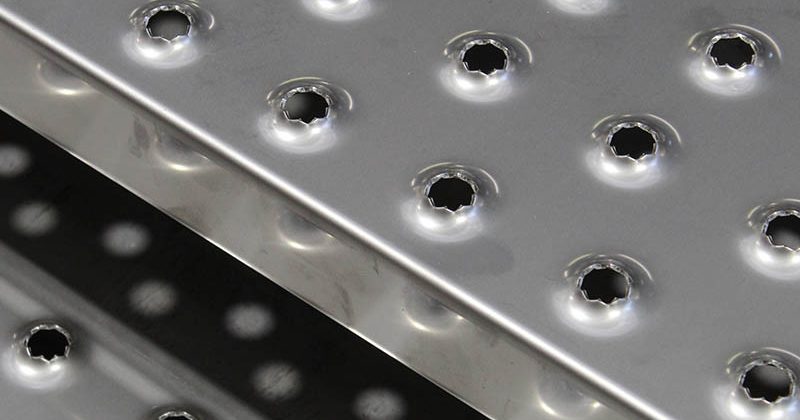 About Project:
Tilley Star-X Stair Treads offers superior slip resistance in even the most demanding environments due to its enhanced star perforations.  Originally designed and manufactured to meet the stringent health and safety
requirements of the meat processing industry, Tilley Plank Stair Treads are now used in a variety of applications. Catwalks, mezzanine floors, oil storage platforms, walkways and loading platforms, are but a few of this product's diverse uses.
Dimensions:
Standard sizes:
Height: 50mm
Width: 230mm, 300mm
Length: 600, 750, 910mm
Materials:
Available in Mild Steel & Hot Dip Galvanised Mild Steel (2.0mm & 2.5mm) and Stainless Steel 304 & 316 (2.0mm).
Options:
Stair Tread length can be customised to suit.  End Brackets available.  Powder coating and custom material options available.
Downloads:
Product PDF
Product Range:
Tilley Star-X Plank